I can't believe it the girls made $25 dollars on grand opening of our Lemonade Stand
.  We were open from 12 – 2 and offered $0.50 pink and yellow lemonade, $0.50 chocolate/sprinkled pretzels and $0.25 water.  These were a few thing the girls learned today about running a business:  They made signs for their stand (advertising), made the lemonade (made product to sell), and set up the stand in the front yard (organization), made change (math), talked to customers (customer relation).
While the girls were waiting for their friends to arrive we made candy pretzels sticks.  I forgot how easy it was to just melt the waffers in the microwave then let the girls roll them in sprinkles and lay them on wax paper.
After all the girls were done with selling lemonade we made Fairy houses.  Some of the girls really got into painting the houses and glueing all the details on. They turned out so cute, we still need to finish a couple up, and then we are going to hang them on random trees down the path toward the Marina.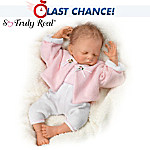 Once everyone went home and we cleaned up all the lemonade stuff and fairy house stuff the girls brought down every doll they owned and decided they all needed costume change.  Huggy informed me that they were all hot and needed their summer outfits on because they had dates tonight and she didn't want them to be hot, and she also wanted them to look cute.